About Us
Ua mau ke ea o ka'aina i ka pono
"The life of the land is preserved in righteousness."
Daughters of the Goddess is an Aloha-Dianic, Female-only Goddess Temple dedicated in the Spirit of Aloha to the preservation, perpetuation & promotion of Goddess & Indigenous culture, public ceremony, ritual & Female Mysteries.
Who We Are
Daughters of the Goddess
Daughters of the Goddess is a Dianic temple that holds open rituals and celebrations for womyn and girls in the San Francisco Bay Area. Kahuna Leilani is part Hawaiian and brings the energy of Aloha to the work we do here.  She is the ritual director of our Temple.
All females and girls are encouraged to participate in the many gatherings, zoom sessions, pilgrimages and events that we hold.
On our Open Circles page you will find a current schedule of rituals and celebrations. If you have any questions, or want more information please feel free to contact us.
Thank you for visiting our website; we hope to see you soon at a Daughters of the Goddess gathering. Blessed Be!
Our Events
Daughters of the Goddess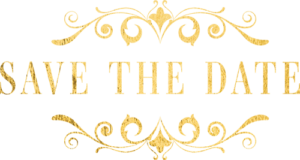 Winter Solstice ~~  Wednesday, December 21st, 2022
Full Moon Ritual ~~ Thursday, January 5th, 2023
Kuan Yin ~~ Monday, January 16th, 2023
A Raging Peace!

As peacekeepers how do deal with our anger, rage and grief.  In this workshop, we will discuss and address our anger over the attempts to control our bodies, kill our children, and embroil us in another World War.  Our focus will be to educate people on gun control, abortion, and the impact of war on women worldwide. 
We are continuing our journey with Cultivating Kinship: calling those committed
to honoring Mother Earth, the Ancestors, elders, people of color,
political activism, and decolonization
Spirit Leaders: Yeye Teish, Iyanifa and Kahuna Leilani Birely
Saturday, July 9th, 2022
12 p.m. to 5 p.m., Pacific Time
12p.m. to 2 p.m./First Session;   2 -3 Lunch Break;
3 p.m. to 5 p.m./Second Session
VIA ZOOM
Sliding Scale: First or Second Session $45-65/All Day-Both Sessions $75-$100
If you can pay it forward for another let us know
Scholarships up to 50% may be available upon
written application.
Please join this special day to gather and commune around the events
we are experiencing as a World Village. This session will be held in
Sacred Space and also be facilitated by Spiritual Leaders Luisah Teish and
Leilani Birely. Join us for a transformative day.
To Register: Please Pay Pal (link is at the bottom of this section)
Pay Pal using address Leilani@DaughtersoftheGoddess.com
and include Raging Peace and your current email address in notes/description
section that you want to have information sent to.
or send Check to
Daughters of the Goddess
3527 Mt. Diablo Blvd. #353
Lafayette, CA 94549
The online A Raging Peace session led by Yeye Luisah Teish & Kahuna Leilani Birely is intended for uplifting people through the power of spiritual community. Your donation is final and is NOT refundable. Also, your donation may not be redeemed, nor may it be applied towards any other service, class, or offering by Yeye Teish or Kahuna Leilani. This online ritual is a LIVE ONLINE GATHERING only. Therefore, there shall NOT be a recording/replay available for registrants/participants following the event.   Thanks for your positive interest and participation in A Raging Peace!
On Holy Ground
by Cheif Luisah Teish & Kahuna Leilani
The decision to write this book is born out of 20-30 years of experience.  We are blessed to be two women of color who have grown up in a spiritual culture that has survived centuries of oppression and kept its regard for the sacredness of Land intact and in the forefront of our behavior and rituals.
However, we also recognize that ritual protocol is not taught in school and is not available even in schools with Spirituality Departments and in only a few of the books presently on the shelf.
We long for the reconstruction of a culture that respects the Earth and Her people.  Our present ecological crisis: global warming, water and air pollution, starvation and war are all manifestations of our disregard for the Earth, Her gifts, and Her children.
The world needs leadership that emphasizes Reverence, Community, and Peacekeeping.  And this can only happen in an atmosphere of mutual respect and sharing. We must do this without arrogance, and we must overcome our ignorance.
So, we decided to write this book as an offering of guidelines and protocols to heal our relationship to sacred lands and to each other.  We encourage its use as a means to insure the re-creation of our Earth-centered traditions and the evolution of a global and authentic spiritual practice."
On Holy Ground is a self-published, quality paperback.  It contains our personal stories, cultural myths and folktales, prayers, chants, rituals, and exercises to help you define your relationship to Mother Earth and Her Children.  It also contains photographs from our travels to several sacred sites and our original artwork.  This book will be useful to those wishing to travel as kindred spirits, to address ecological and environmental issues, and to experience the joys of rituals in nature.
$18.00 plus $3 for shipping and handling = $21.  Please PayPal (please put OHG and your current shipping address in the notes/description area)
Or
Make checks payable to:  Daughters of the Goddess, 3527 Mt. Diablo Blvd. #353, Lafayette, CA 94549
Follow us
Join Our Community
Daughters of the Goddess on Paypal
Use for Rituals, Workshops,
Zoom Sessions and Purchases.