Kuku makemake e hele mai,
hele no me ka malo'elo'e
If the wish to come arises, walk firmly.
If you wish to come do not be hesitant, for you are welcome.
~Hawaiian Proverb~
Daughters of the Goddess is an Aloha-Dianic, Female-only Goddess Temple dedicated in the Spirit of Aloha to the preservation, perpetuation & promotion of Goddess & Indigenous culture, public ceremony, ritual & Female Mysteries.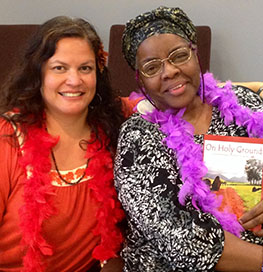 May Justice Prevail – Cultivating Kinship
~Aloha and Ashe~
Justice has prevailed this Spring and a victory has been won!  What kind of energy do we need to continue to pull up in order to make sure justice prevails more often?  We don't want to go backwards and have our current changes not stick. How are you part of the change and a peacekeeper?  We walk our paths towards a more sacred vision to hold that Justice prevailing become the norm.
We are continuing our journey with Cultivating Kinship: calling those committed to
honoring Mother Earth, the Ancestors, elders, people of color, political activism, and decolonization
Spirit Leaders: Yeye Teish, Iyanifa and Kahuna Leilani Birely
Tuesday, May 18th, 2021
6 to 8 p.m., Pacific Time
VIA Zoom
Sliding Scale $10 – $25
If you can pay it forward for another let us know
No one turned away for lack of funds
Please join this special evening to gather and commune around the events
we are experiencing as a World Village. This session will be held in
Sacred Space and also be facilitated by Spiritual Leaders Luisah Teish and
Leilani Birely. Join us for a transformative evening.
To Register: Please Pay Pal (link is below) or send to
Pay Pal using address Leilani@DaughtersoftheGoddess.com and
include Justice and your current email address in notes/description
section that you want to have information sent to.
or send Check to
Daughters of the Goddess
3527 Mt. Diablo Blvd. #353
Lafayette, CA 94549
March for George Floyd justice
Cariol Horne – Justice prevails after 14 year battle
reinstated and receives her pension.
The online May Justice Prevail session led by Yeye Luisah Teish & Kahuna Leilani Birely is intended for uplifting people through the power of spiritual community.  Your donation is final and is NOT refundable.  Also, your donation may not be redeemed, nor may it be applied towards any other service, class, or offering by Yeye Teish or Kahuna Leilani.  This online ritual is a LIVE ONLINE GATHERING only.  Therefore, there shall NOT be a recording/replay available for registrants/participants following the event.
Thanks for your positive interest and participation in May Justice Prevail.

Finding the pathway to. . . . .
Kaiona Hawaiian Goddess of Mount Ka'ala
Friday, May 14th, 2021 ~ 7:00 to 9:30 p.m.
Moon in Cancer, Sun in Taurus


Thursday May 20th thru
Sunday May 23rd, 2021
Las Vegas, NV
Daughters of the Goddess is a Dianic temple that holds open rituals and celebrations for womyn and girls in the San Francisco Bay Area. Kahuna Leilani is part Hawaiian and brings the energy of Aloha to the work we do here.  She is the ritual director of our Temple.
All females and girls are encouraged to participate in the many gatherings, zoom sessions, pilgrimages and events that we hold.  Our behind the scenes group, Kokua, is for those females and girls who are dedicated to deepening and manifesting the mission of Daughters of the Goddess. For more information about us and what we do, please visit our Temple page.
On our Open Circles page you will find a current schedule of rituals and celebrations. If you have any questions, or want more information please feel free to contact us.
Thank you for visiting our website; we hope to see you soon at a Daughters of the Goddess gathering. Blessed Be!
On Holy Ground is a self-published, quality paperback written by Leilani our Kahuna, and Luisah Teish ~ author, teacher and Chief in Yoruban tradition.  It contains personal stories, cultural myths and folktales, prayers, chants, rituals and exercises to help you define your relationship to Mother Earth and Her Children.  It also contains photographs from the authors travels to several sacred sites and our original artwork.  This book will be useful to those wishing to travel as kindred spirits, to address ecological and environmental issues, and to experience the joys of rituals in nature. On Holy Ground is US$17.95, domestic shipping & handling is US$3.50, total $21.45.  We will need to calculate foreign shipping dependent on the destination.  If you are interested in purchasing a copy you can PayPal using the button is above in the sidebar (Please make sure to include your mailing address), or send a check to Daughters of the Goddess, 3527 Mt. Diablo Blvd #353, Lafayette, CA 94549.