Kuku makemake e hele mai,
hele no me ka malo'elo'e
If the wish to come arises, walk firmly.
If you wish to come do not be hesitant, for you are welcome.
~Hawaiian Proverb~
Daughters of the Goddess is an Aloha-Dianic, Female-only Goddess Temple dedicated in the Spirit of Aloha to the preservation, perpetuation & promotion of Goddess & Indigenous culture, public ceremony, ritual & Female Mysteries.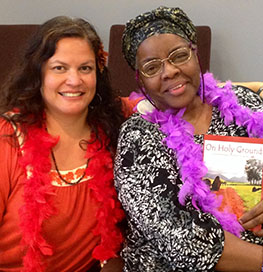 Kahuna Leilani & Yeye Teish
Cultivating Kinship

Thank you Kahuna Leilani and Yeye Teish for your wisdom.  We will be looking into another session in the upcoming months, Please come back for more information.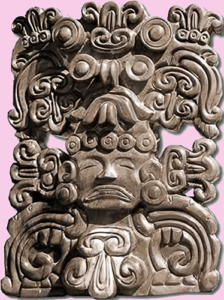 Celebrate Cuerauàperi
Mexican Goddess of Creation and Rain
Monday, October 4, 2021, 7 p.m.
In-Person ritual
Moon in Virgo/Sun in Libra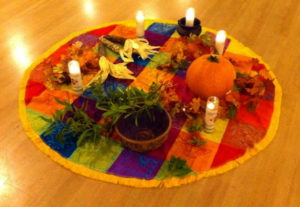 Womyn' Spiral Dance
Friday, October 29th, 2021 ~ 6:30 – 10pm
$23 in advance, $29 at the door
Upcoming Ceremonies
Save the Date
Thursday, November 4th, 2021 ~ Selket Egyptian Scorpion Goddess ~ Zoom
Thursday, November 18th, 2021 ~ Laksmi Money Pouring ~ in Person
Thursday, December 2nd, 2021 ~ In Person TBA
Monday, December 20th, 2021 ~ Winter Solstice
We will post more information on each ritual as it approaches, if you would
like to be added to our email announcement list to receive the information please
email Kahuna Leilani at Leilani@DaughtersoftheGoddess.com
or follow us on Instagram and/or Facebook

Daughters of the Goddess is a Dianic temple that holds open rituals and celebrations for womyn and girls in the San Francisco Bay Area. Kahuna Leilani is part Hawaiian and brings the energy of Aloha to the work we do here.  She is the ritual director of our Temple.
All females and girls are encouraged to participate in the many gatherings, zoom sessions, pilgrimages and events that we hold.  Our behind the scenes group, Kokua, is for those females and girls who are dedicated to deepening and manifesting the mission of Daughters of the Goddess. For more information about us and what we do, please visit our Temple page.
On our Open Circles page you will find a current schedule of rituals and celebrations. If you have any questions, or want more information please feel free to contact us.
Thank you for visiting our website; we hope to see you soon at a Daughters of the Goddess gathering. Blessed Be!
On Holy Ground is a self-published, quality paperback written by Leilani our Kahuna, and Luisah Teish ~ author, teacher and Chief in Yoruban tradition.  It contains personal stories, cultural myths and folktales, prayers, chants, rituals and exercises to help you define your relationship to Mother Earth and Her Children.  It also contains photographs from the authors travels to several sacred sites and our original artwork.  This book will be useful to those wishing to travel as kindred spirits, to address ecological and environmental issues, and to experience the joys of rituals in nature. On Holy Ground is US$17.95, domestic shipping & handling is US$3.50, total $21.45.  We will need to calculate foreign shipping dependent on the destination.  If you are interested in purchasing a copy you can PayPal using the button is above in the sidebar (Please make sure to include your mailing address), or send a check to Daughters of the Goddess, 3527 Mt. Diablo Blvd #353, Lafayette, CA 94549.