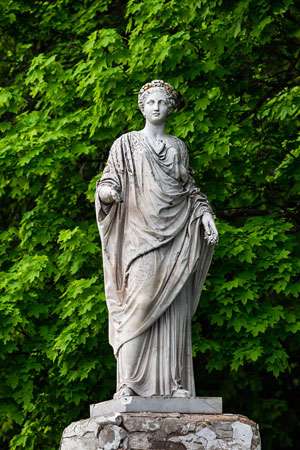 We walked the path, carrying all of our Goddess gear, down to the shore.  Yemaya waved hello with the sprays of Her water.  Sisters near and far danced in delight with the dolphins and the sea lions.  The cool ocean cleansed our bodies and blessed our spirits. With the salt still fresh on our taste buds and the sand between our toes, we call you in to the Temple.  Come join us in celebrating Fall Equinox, one of our High Holy Days and Demeter Greek Mother Goddess.
Celebrate Fall Equinox and
Demeter Greek Mother Goddess,
Guardian, Agriculture, Justice, Life & Death
Saturday, September 22nd, 2018
Waxing Moon in Pisces, Sun in Libra
Concord locale, directions given upon RSVP
$30 per ritual/$15 first time visit
Fall Equinox is the first day of Autumn, and the second of the major harvest festivals.  The days are becoming shorter and the nights are getting longer.  Latin for "equal night", the equinox only happens twice a year, in the Fall and in the Spring, where the days and nights are both twelve hours long.  It is a special night for celebrating the last of the summer harvests and welcoming in what is to come in the cooler time.
Demeter is a Greek Mother Goddess who watches over the fertility of the Earth and the harvest.  She is the giver of food and grains who teaches us how to grow and use corn.  She presides over the cycles of plants and seasons.
Her daughter, Persephone, was taken by Hades to the Underworld with the approval of Her father, Zeus.  Demeter grieved.  As She did, the plants and flowers all wilted away, thus creating winter.  When Demeter is able to see Her daughter again, Her happiness is what brings Spring and Summer.  Her symbols are wheat, ears of corn, torches, and the cornucopia.  She is the Autumn Harvest when we bake fresh bread and drizzle it with honey to give to everyone.  Come and celebrate the Fall and Demeter.
Please bring for the altar a green, gold, or brown candle, a fruit or vegetable from the Autumn Harvest, and any of Her symbols: wheat, ears of corn, poppies, sunflowers, cats, dogs, lions, snakes and lizards.
Please see our participation page for more information on attending our rituals