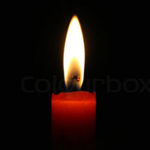 Aloha Daughters of the Goddess,
The days have been beautiful and bright after our rains, the nights have definitely had their Winter chill.  Its wonderful to have the air so clear after a year of fires.  Have you noticed all of the holiday lights that are being put up around you.  I love driving around to see the displays.  And speaking of holiday lights we are preparing for our Winter Solstice ritual and our yearly celebration of the return of the Sun.  Come and join us.
Celebrate Winter Solstice and Lucina
Swedish Goddess of Kindness, Charity
Health, Protection & Light
Friday, December 21, 2018, 7:30 p.m.
Waxing Moon in Gemini, Sun in Capricorn
Concord Locale/Directions Given Upon RSVP
$30 per ritual/$15 first time visit
See participation page for Series Packages
All through human history Winter Solstice has been celebrated with rituals and festivals.  Trees are decorated, candles lit, and if you have a fire pit or fireplace perhaps the yule log will burn brightly spreading its warmth and lovely aroma.  Winter Solstice is the shortest day, and longest night, of the year.  The Sun has reached its southeastern most point and appears to stand still in the sky.  From this day forward the days light will continue to grow.  There is hope for the future.  It is therefore a time of rebirth, both for the Sun and for us.
Lucina is a Swedish Mother Goddess.  She watches over the birth of plants and animals as well as humans.  She is the goddess of light, the Goddess that brings things into light.  We call to Her to chase away winter's darkness and sometimes depression.  Lucina is a Goddess of kindness and charity, health and protection.  We can call to Her to help with our health and protection against colds/flus and throat infections.  Her main symbols are candles, the moon.
We will be celebrating with our Annual Candle exchange.  Bring a candle, decorated for peace.  We will be lighting the candles in the ritual to bring the Solstice energy into the year with us.  Time to come out of our cave of introspection and look towards the new year.  Come and celebrate with us as we are drawn by the light of Lucina & Winter Solstice into the new year.
For the altar please bring a white candle, any images of Lucina or things for Solstice.  Please also bring your candle for the exchange.
Please see our participation page for more information on attending our ceremonies.