Celebrate Great Goddess Teotihuacan And Indigenous Peoples' Day
Daughters of the Goddess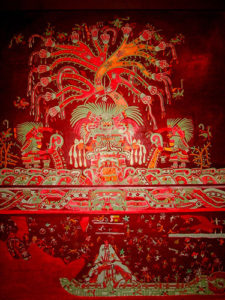 Aloha Daughters of the Goddess,
A beautiful night it was that we danced in the balance of night and day, celebrating in joy gathering together and sharing the abundance of the Earth.  The night was warm, the breeze light, and the Moon growing dark as we slipped into the energy of the Libran Sun.   During this time of celebration, we take time to acknowledge and celebrate the indigenous peoples of this continent both North and South.
Celebrate Great Goddess Teotihuacan
And Indigenous Peoples' Day
Monday, October 10th, 2022, 7pm – 9:45pm
Moon in Taurus, Sun in Libra
Concord locale, directions given upon RSVP
$25 per ritual/$15 first time visit
Indigenous People's day, also called First People's Day, is a day in honor or Native Indigenous peoples of this land and in opposition to "Columbus Day" which celebrates a colonizer that led to the taking of land, and the death of the people, and of indigenous ways of life on this continent.  Indigenous People's day honors the past, present and future of the native people of these lands.  It recognizes and celebrates the cultures and contributions of the Native peoples, and their resilience.
The Great Goddess of Teotihuacan is also known as the Spider Woman of Teotihuacán.  She is depicted on various frescoes in the city of Teotihuacan as a goddess of abundant life, shown with spiders, butterflies, flowers, quetzal feathers, jaguars, and owls.  She has associations with the underworld and with creation, with water, and earth.  She shares some characteristics with Grandmother Spider from the Pueblo and Diné or Navajo people.  Her headdress, colors and ornamentation show Her greatness and importance.  Very little is known about Her or the people who venerated Her, the Teotihuacanos.  Much knowledge was lost in the fires of the conquest and colonization of what is now known as the Americas.
We will delve into the mystery of the Great Goddess by exploring the balance between creation and underworld, dark and light in our own lives and find healing for ourselves and our communities.
For the alter please bring a red, orange or green candle (in a glass container), any images of Her or symbols: Butterflies, spiders, mountain, flowers, obsidian.
If you are interested in participating in our ritual please see our participation page, Mahalo!
Follow us
Join Our Community
Daughters of the Goddess on Paypal
Use for Rituals, Workshops,
Zoom Sessions and Purchases.